Description:
Welcome to our winter new members' evening.
As a potential new member of Sing Out Bristol, we'd like to invite you to our open evening, when you can try us out free of charge. We'll even put on a mini performance for you.

A few points to remember:
Everyone is welcome
We don't audition
We sing a wide range of musical styles and provide learning aids via our website
You don't need to be able to read music or even be a good singer to join
We are one of the most affordable community choirs in Bristol
You can attend up to three times before we'll ask you to consider joining
If you would like to come along, please let us know here.
Please aim to arrive between 6.50 and 7pm

If you can't make the 10th, you can come along on any following Tuesday in January (at 7.15pm), but you'll miss out on the full 'welcome experience'. Please let us know on which Tuesday you'd like to attend here.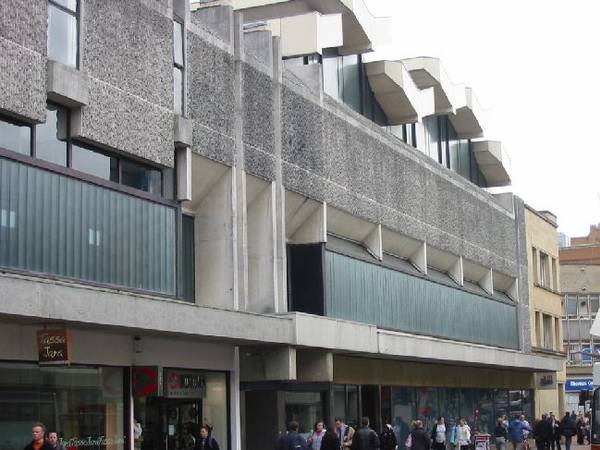 The venue address is
Broadmead Baptist Church
1 Whippington Court, Broadmead, Bristol BS1 3HY
The main entrance is in Union Street, opposite Poundland.
Enter through the blue double doors and proceed upstairs to the first floor (there is a lift for anyone with mobility issues).
Here, someone will greet you and direct you.

Here's the format of the evening (timings are approximate)
7pm - Introduction presentation from key members of the Sing Out Bristol Management Committee
7.20pm - A chance for you ask any questions you may have
7.30pm - Rest of the choir join us for a warm-up session
7.50pm - Choir performs three songs for you
8.05pm - We start rehearsing a new song, or two together
8.30pm - Extended refreshment break - free tea, coffee, soft drinks, biscuits and maybe, even cake
9pm - Rehearsal continues
9.30pm Rehearsal ends. All are welcome to join us at a local pub for a drink to continue conversations.

We look forward to meeting you soon.